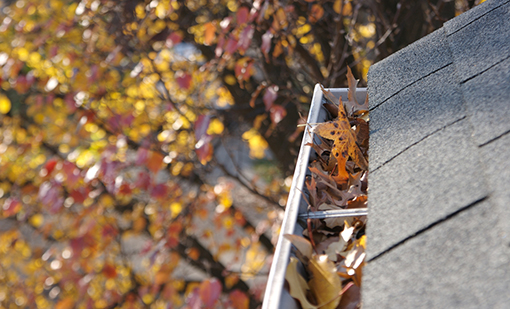 A little pre-winter maintenance can go a long way in saving home owners both time and money. At Clever, we want to help you avoid teeth-chattering furnace breakdowns, busted pipe nightmares and ice dam avalanches as much as possible! Steps taken this fall may just be your ticket to a warm and cozy winter.
1. Get your heating system checked before you fire it up. Your furnace or boiler may present signs of distress that only a licensed contractor will recognize. The best time to schedule maintenance is before cold weather hits when contractors are busy with emergency fixes.
2. Clean or replace your heat system filters.
3. Wood burning heat in particular can present dangers if chimneys aren't cleared of creosote buildup. Make sure to have chimneys cleaned and wood burning equipment checked according to manufacturer's instructions at least once a year.
4. Fill fuel tanks during autumn to keep the warm air flowing without interruption. It can be difficult to get fuel on demand when the snow starts falling and other requests for fuel increase. Be sure to monitor levels throughout the winter.
5. Make sure gutters are clear of leaves and other debris so winter precipitation can properly drain from your roof. Remember to aim downspouts away from the foundation to prevent water damage.
6. Don't leave garden hoses attached to spouts. Winter brings on freezing temperatures and we do not want a frozen pipes situation! Make sure pipes are properly insulated and keep the inside temperature of your home to at least fifty five degrees to avoid potential water damage.
7. Keep your snow shovels, roof rakes, and ice melting compound handy in anticipation of the first snow or ice so you are prepared and ready, not caught off guard.
8. Trim trees near your home and remove dead branches that may pose a safety issue or damage your home if they drop due to weight of ice and snow.