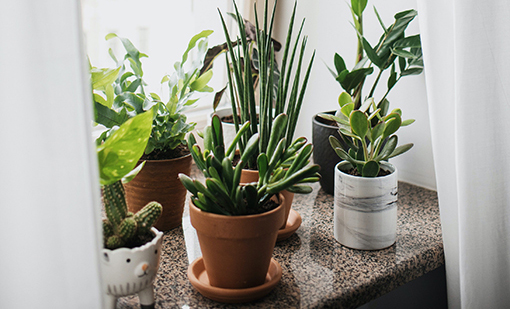 We get it; your lease has a bunch of rules and may hinder you from truly making your place "home". At Clever, we're here to help you feel more at home with these nifty workarounds.
1. Remove Doors –If you live in a small apartment, you can remove cabinet doors to give your space a modern look. When doing this, remember to keep track of every screw and where you put them. If you don't think you can put them back when your lease is up, it's probably not a good idea.
2. Accent Walls –If you don't like the color of your walls but aren't allowed to paint, try removable wallpaper. Be sure to look at the reviews on this product so you know it will come off your wall with ease.
3. Contact Paper –Instead of replacing your countertops with new granite (because you're not allowed) use contact paper. Contact paper designs are plentiful! There's even a metallic pattern to cover your appliances. Nice, right?
4. Shower Rod –When moving out you'll want to have as few holes to patch up as possible. For window curtains, try using a small shower curtain rod in between the wall and window frame. No holes to fill!
5. Hooks –Removable hooks are your best friend when decorating. There are great products that can keep pretty hefty wall hangings safe and secure without nailing or drilling!
6. Thrift stores –Decorations are pricey when brand new. Pillows can cost $20, $30, or more for just the fabric without the cushion. Our intern bought all four decorative pillows at a neighborhood thrift store for the same amount. Just remember to wash before use.
7. Plants–Whether they're fake or real, plants really brighten up your space. If they're real, then they offer the bonus of better air quality. Be careful on selecting plants if you have pets as some can be poisonous to them.